Bodrum City Guide
Hit the Road to Bodrum
A Day in Bodrum
If you are in a place that offers you more than you imagine, like Bodrum, the first thing you need to do is to rent a car. Because the vehicle will save you lots of time while exploring this unique destination. You can quickly rent a car from the Avis Bodrum car rental office. After completing the Bodrum car rental, you can let yourself go in the arms of the Aegean Sea or go on a culinary tour in stylish restaurants. What to eat in Bodrum? What can you do here in one day? What is Bodrum famous for? What are the places to visit in Bodrum? We have prepared a travel guide for you with the answers we got for these questions.
Breakfast in Bodrum
One of the advantages of saying hello to the day in Bodrum is the pleasure of breakfast tables enriched with the freshest of everything. Bodrum breakfast places are famous for bringing the culinary experience to the top. Having a village breakfast in Bodrum will be an amazing experience. Variety of bread just out of the oven, fresh pancakes specially prepared for your order and delicious jams are among the primary items of these breakfasts. Bodrum style water pastry, pişi, Aegean style dolama pastry with herbs, tangerine jam and egg with cottage cheese are some local flavors that will make your breakfast even more delicious.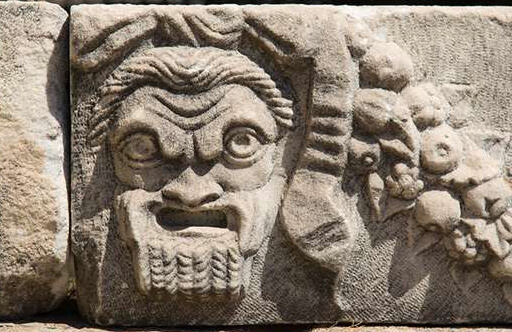 Where to Go in Bodrum?
After a sumptuous breakfast, you are ready to explore Bodrum. You can see Myndos Ancient City in Gümüşlük at this time of the day. The ruins in Myndos, which is thought to have been founded by the Lelegs, one of the oldest civilizations in Anatolia, are quite impressive. It is possible to reach Myndos with a short journey of 24 km from the center. When you realize the distance between Myndos and the city center, you will be very pleased that you have rented a car.
Another alternative is Uranion Ancient City in Yalıkavak Geriş Village. Uranion, also belonging to the Lelegs, was built on two hills. You can see a monumental tomb, bastion and water remains on the hill close to the shore. The walls built by the Lelegs are also displayed on the other hill. Traces of Bodrum's deep-rooted history await you in these two ancient cities.
A Delicious Break
You started the day with a satisfying breakfast, but your visit to ancient cities must have made you hungry. In this case, you can continue to taste the Bodrum cuisine from where you left off. Our recommendation for lunch is, of course, fish. There are many venues in the city that stand out with their seafood. Locals of Bodrum recommend you to try the angler fish, and also turbot, bonito and bluefish are among the options you should try in season. Grilled octopus and calamari, sailors' appetizer and roasted spicy herbs are also among the Bodrum flavors you should try.
Continue Exploring
If you are also a sea lover, you can reward yourself with the magnificent Bodrum beaches after lunch. Bağla Bay, about 15 km from the center, is one of the most beautiful spots of the peninsula. Bağla Beach, also known as Develi Beach, is among the favorites of not only those who want to swim, but also those interested in water sports.
Gümüşlük Beach is another one of the many options. However, what distinguishes this place from others is the view of Neandros Island. If you wish, you can swim in Gümüşlük or go to the island by using the dirt road. It is quite enjoyable to watch Bodrum from Neandros Island, which has a calmer environment compared to the beaches on the mainland.
We also recommend you to visit Aquarium Bay, famous for its clear sea. The bay between Gümbet and Bitez, formerly known as Adaboğazı, is one of Bodrum's favorites with its magnificent view and crystal clear sea.
If you do not want to spend your afternoon in the sea, you can visit Bodrum Castle. The castle, which is the symbol of Bodrum, serves as Museum of Underwater Archeology today. After the castle, you can see the Halicarnassus Mausoleum and end your trip at Bodrum Ancient Theater.
Evening Pleasure in Bodrum
You had a wonderful day with history, nature and delicious food. The final should be as memorable as the day itself. The flavors we recommend for this will, of course, be seafood. Sour bonito and stuffed mullet are some of Bodrum's popular dishes. If you want to eat red meat for dinner, Bodrum kebab will be a good option. The appetizers and snacks served alongside the main course are as satisfying and delicious. We recommend you to try many flavors such as stuffed zucchini blossoms, rock grove salad, mustard herb salad, roasted hibiscus, roasted zucchini blossoms, even if a little.
Bodrum Nights
If you still have energy at the end of a wonderful day and do not want the day to end, the destination is Bodrum bars street. You can choose among countless venues that appeal to every taste, or you can hop between bars.